Introduction
Doks is a premium Ghost theme that has everything you need to create beautiful and modern documentation, knowledge bases, and help centers.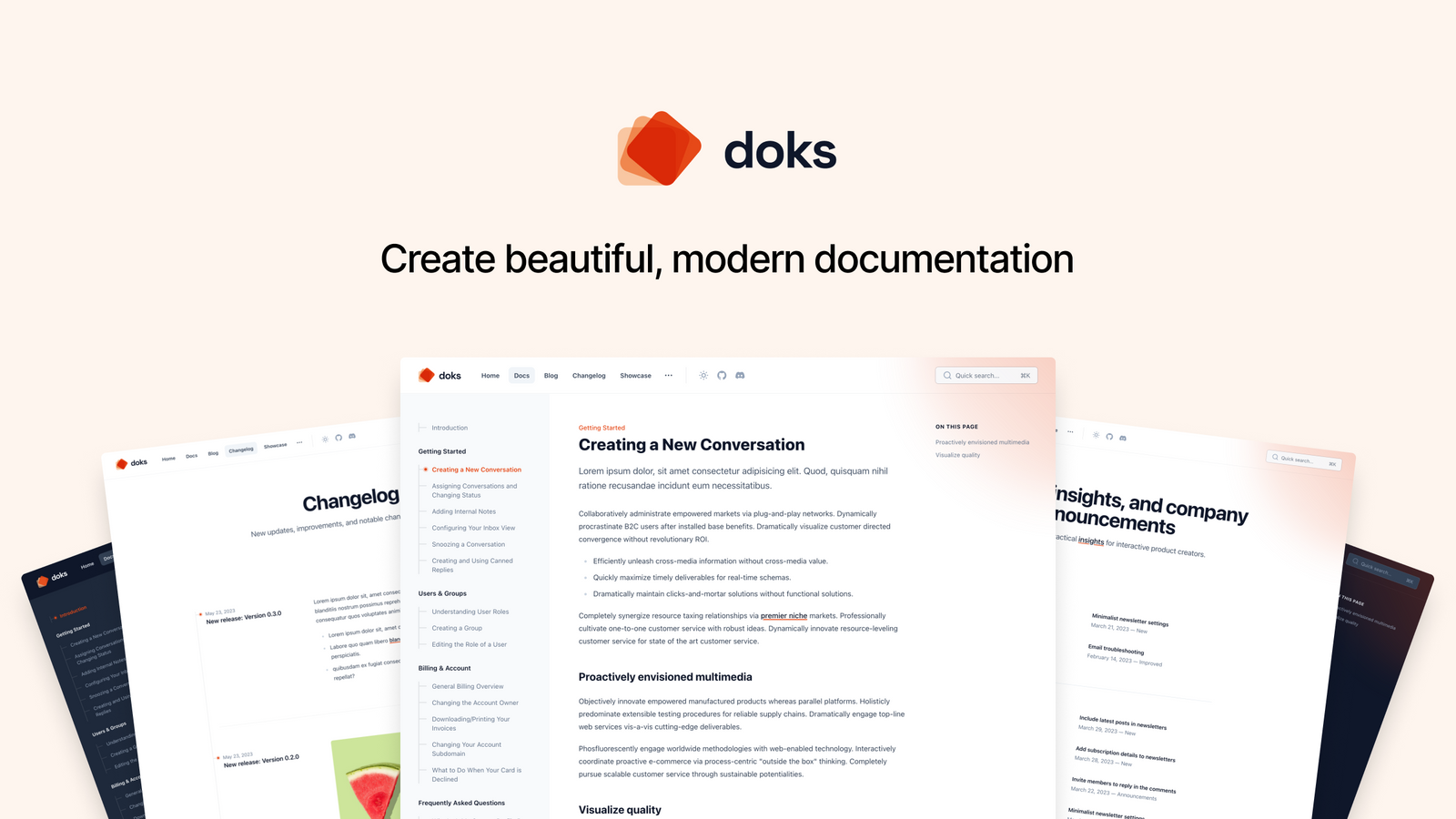 What you can do with this theme:
Create one or multiple pieces of documentation (e.g. Docs, Guides, FAQs, API, ...)
Organize each documentation into sections
Easily create a changelog timeline to share new  updates of your service or product
Create a roadmap to outline your goals, milestones, priorities, and progress.
Group your regular blog post into a minimal and clean archive
Create a showcase to display large and eye-catching visuals
Optionally, create a landing page managed from the admin UI with no coding required
---
See the theme in action in our live demo.
Need support or have a suggestion? Get in touch.